Nypro Foundation
MissION
---
To embody the legacy of Gordon Lankton, providing a positive impact on the social, economic and overall well-being of the Nypro employees and the community in which they live.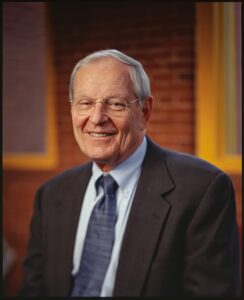 Gordon b. Lankton
1931-2021
Chairman

A leader, an entrepreneur, a man of good character but more importantly a strong-hearted, benevolent person who truly cared for every Nypro Team Member's well-being.
He built a global company based on the belief in the value of every individual.
His legacy will always be the social, economic and character-building impact he's had on thousands of people's lives.
The Nypro Foundation
The Nypro Foundation was founded in 1993 by a 10-year annual contribution by Gordon Lankton and further supported by Nypro and now Jabil Corporation.
The Nypro Foundation focuses on Health and Human Services, Education, Community/Civic, Arts/Cultural, Disaster Relief and Employee Matching.
The Nypro Foundation supports organizations that promote, sustain and strengthen the town of Clinton where Nypro was headquartered and founded and the surrounding areas where Nypro employees reside.
Over the last several years the Nypro Foundation has donated (but not limited to) the following non-profit organizations:
WHEAT Community Connections (Health and Human Services)

Clinton Adult Learning Center (Education)

Bottom Line (Education)

Mass Insight Education and Research (Education)

Boys and Girls Club of Leominster and Fitchburg (Community/Civic)